By Members of the Research Team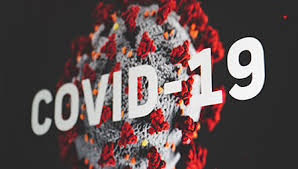 Research never goes to plan. As academics, we all know this. It is also a fact we constantly share with our students as an expected part of academic research. Whether it is a failure to gain access, or find enough people willing to participate, we all face research challenges. Like most things however, Covid has added a new set of challenges to academic research (as well as opening up new opportunities), which our research team recently faced on a trip to collect data in Guyana. This reminded us all about the importance of the three Rs – Reflexivity, Resilience and Rum (rum is used to emphasise the importance of relaxation and researcher self-care as well as the importance of looking after each other when out in the field, something that is to commonly forgotten about in research). Subsequently, this blog outlines how Covid recently impacted upon our data collection plans and how we, the team of three (the three musketeers), responded to the challenges they faced, illustrating the importance not only of the team – its members, relationship, reflexivity, and resilience – but also of building the networks of support that became an invaluable source of help on this trip. Although often over-looked, networks of support – academic as well as practitioner – are invaluable as we travel the globe in person or virtually undertaking research and delivering research papers at conferences.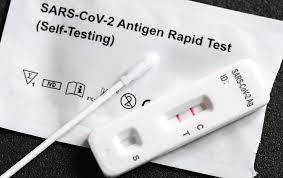 Covid-19: The Challenges
We have all had to face new challenges arising from the global Covid pandemic, and this includes research. The ever-changing requirements for travel alone can be a minefield especially when multiple destinations are involved. Do you need a PCR test? A lateral flow? A vaccine record? Although the team joked about the possibilities of Covid negatively affecting this research trip as we completed the usual research risk assessment form, we did not for one minute think that this would become our reality. As we navigated the various government requirements for travel to Guyana, and as transit passengers (currently there is no direct flight from London to Georgetown), we quickly became all too familiar with the challenges when these documents expire. Three days prior to travel our connecting flight was cancelled; due primarily to the knock-on effects of Covid the carrier was required to consolidate some of its existing flights. This delay in being able to fly to our final destination meant that our existing Covid PCR tests (taken in the UK before departure) became invalid while we were in transit. As a result, two hours before we were due to leave for the airport, we had to retest, and then found ourselves faced with the unenviable decision of whether to abandon the research trip as one of us tested positive. Despite the UK being only days away from dropping all restrictions the rules of quarantine in our transit destination, as in many areas of the Caribbean, remained in full force. After a frantic hour of rearranging hotel rooms, contacting our colleagues, updating the insurance provider, and ensuring the Covid patient had the basic necessities for a possible ten-day stay in isolation, the remaining two members of the team apprehensively continued on with the trip.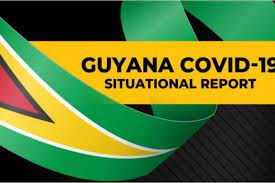 Reflexivity
We reflect on a daily basis in both our personal and professional lives, and the importance of being reflexive when undertaking research is well documented. It facilitates self-awareness and allows researchers to respond to unexpected challenges and situations in appropriate and ethical ways. It also allows researchers to improve and build on instances of good practice as well as to learn from their mistakes. Thanks to Covid we had to revisit and alter our itinerary for the trip. This was mainly owing to the fact that as a team we were now lacking in the expertise required for certain elements of data collection, namely the interviewing of prisoners and a focus group with their families. The added scrutiny that this placed on our planned activities ensured that we worked together, albeit remotely, to create a workable plan. As a result, two of the most invaluable research tools on this trip quickly became Zoom and WhatsApp, as we adapted to the circumstances to ensure the trip was a success. This technology enabled us to further refine our research questions and aims as we prepared for the interviews with our colleague in isolation. Due to the circumstances, we also made the decision to employ a local researcher with experience of working with prisoners and their families. In addition to helping with the language barrier (many speak a variation of English known as Guyanese Creole) this also had the unexpected benefit of producing more in-depth data as the prisoners connected with the interviewer over their shared experiences of living in the same country. Furthermore, where possible one of our key activities – a session in which we co-created a new tool that will enable the Guyana Prison Service to gauge the experiences of prisoners and officers – was moved to an online session. This had the added benefit of enabling officers, and members of our team, from a wider geographical area to take part. This reflexivity not only ensured we were able to successfully carry out our designated activities, it also strengthened our relationships with our partners, both in Guyana and the UK, as we worked together to overcome difficulties.
Resilience
Although not a fan of the word resilience – which seems to have become a contemporary buzz word – it best describes the reaction of the team members to the situation they found themselves in during this research trip. Instead of letting it get them down they did their best to make the best out of a bad situation (thanks to being reflective), which actually resulted not only in a very productive data collection trip, but also one that contained some genuine moments of comradery, good humour and bursts of hysterical laughter despite the adverse and at times disappointing situation that faced us. As Charles Darwin exclaimed/outlined: 'It is not the strongest of the species that survive, not the most intelligent, but the one most responsive to change'. Sentiments that stand true for the recent predicament we, the research team, found themselves in and how we chose to respond to it.
We had always planned for Covid, in that we decided that three persons would go on this trip, so that in the event of sickness and isolation the others could complete the research activities. Despite our pact that if one of us tested positive for Covid then the team would carry on without them, like many plans in life, you never really expect them to happen so, the reality and its accompanying shock was somewhat overwhelming and definitely unexpected. In fact, the first 5 minutes after the initial news of the positive test was spent asking the medical team if they were joking, as is often the way in the Caribbean. It was however no joke. One of us had tested positive and was going to have to stay behind in transit and in quarantine in a different country on their own, while the remaining two went on to Guyana. This is when true teamwork and collegiality really come into play as everyone (bar the infected who had to stay outside) pulled together to rectify/address the situation in the 2-hour window before everyone was due to fly. A team member in the UK liaised with our travel agent. We called and discussed the situation with our partners, and later on the British High Commission in Guyana, with whom we have built excellent working relationship over the past few years.
Once the initial shock of one of us testing positive for Covid had worn off the team revisited their itinerary and data collection plans for the forthcoming week to ensure everyone was still involved where practically possible/needed. Despite the initial disappointment, and the frustration of not being able to go and collect data in Guyana, the Covid patient endeavoured to come up with an exit plan until they heard from the Ministry of Health. The idea was to rest up, clear the virus and follow the team on after 5-days. However, this was not to be. Instead, the Ministry made it quite clear that the minimum isolation period was 10-days, although the patient was given a hotline number to call. After a frustrating day with 7-hours spent just redialling but being unable to get through on the telephone number provided by the Ministry of Health, the Covid patient also explored other avenues of help/support to ascertain the situation. It was at this point that the importance of networks was emphasised: the team was in touch with the High Commission of Guyana, and it was willing to help. Once the Covid patient knew that they were quarantined for 10-days and the research team had created a new itinerary for the trip, it was easy to plan their time and make the best use of the situation both to recover but also to catch up on some of the background project reading, reading the interview transcripts and coding frames as well as numerous other tasks that often get postponed.
The team debriefed every morning and/ or evening where practicably possible not only to catch up on the day's progress but also to relax, and jolly each other along. The daily debriefs with their colleagues in Guyana, including meetings where the Covid patient Zoomed in, also helped to ensure that they felt part of the project and part of the team. It also kept them busy and helped the time to pass quickly, with some days feeling quite busy despite not leaving the hotel room. We had a job to do, and Covid was not going to stop us. We just had to get on with it.
Rum
Undertaking research in the Caribbean is challenging. Although, Guyana is often seen by many as a desirable research location, many often fail to consider the subject matter of our project, the political/cultural sensitivities, and the fact that despite being a desirable destination, our time is often spent in old colonial prisons – some of which have been deemed to violate the United Nations Minimum Standards for the treatment of prisoners – talking to prisoners, staff, communities and families about often upsetting and traumatic experiences, which the research team then have to process and deal with. It is in this context that the importance of self-care and looking after each other comes into play. Although there are more formal channels of support offered to everyone working on the project, there are also informal support practices that have been an integral part of this research project, which is also reflected in the relationship of the team.
The research team on this project are very close, familial like even – but without much of the negativity associated with families. We all genuinely support each other. There are no egos. There is no competition. Instead, there is clear leadership, collegiality and care. Whether it is coffee and cake or catching up over a meal, regular debriefs, relaxation and humour have always been an important part of the team's R and R, emphasising the importance of relaxation and researcher self-care as well as the importance of looking after each other when out in the field, something that is to commonly forgotten about in research. It was this which got us through what one of the researchers described as the most difficult situation in their 25-year career. With pride, we returned to the UK together, having completed all our planned activities and with our research team stronger than ever before.
Acknowledgements: The Covid patient would like to thank their two travel/research companions, as well as the team in Guyana, and everyone that looked after them, especially the High Commission in Georgetown in Guyana, and the Chief Medical Officer of the transit country, who went above and beyond in their support.