Clare Anderson
In the nineteenth and twentieth centuries, the colonial administration of British Guiana managed over a dozen jails, three of which still stand today. These are: Camp Street (Georgetown), New Amsterdam, and Mazaruni. The history of prison building and incarceration in British Guiana was the focus of a recently completed project, funded by the British Academy and conducted by researchers from the University of Guyana and the University of Leicester. The project asked questions about the role of prisons in the colonial justice system, and about historical patterns and experiences of imprisonment. It sought to find out whether history can offer lessons from the past that might be useful for understanding jails today.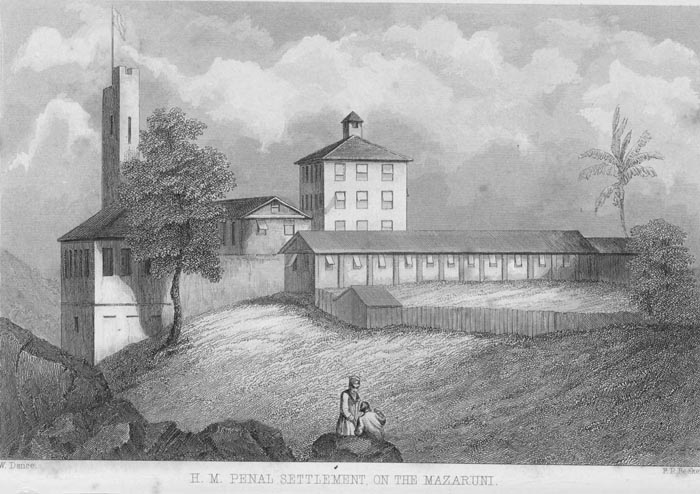 The project team comprised myself and Dr Kellie Moss (Leicester) and Dr Mellissa Ifill and Estherine Adams (Guyana). Together, we undertook extensive research on colonial-era records held in our respective national archives, where we discovered a rich history of continuity and change. We found that colonial prison administrators kept coming back to the question 'what is prison for?' From that stemmed near-continual discussion of the same topics. These included the desirability of the separate treatment of different kinds of offenders (and adults and juveniles); the role of religion in rehabilitation; the deficiencies of prison infrastructure; prison security and escape; the morale of prison officers; and the education and training of inmates.
We presented some of our research to a group of serving prison officers, in autumn 2018, and had the opportunity to visit Mazaruni and New Amsterdam. Three things became immediately apparent. First, a great deal of colonial-era infrastructure survives today. Second, at least some of the daily rhythms of incarceration (including modern prison regulations) date from the British period. Third, there remain many parallels between the past and the present, regarding the active debate of exactly those issues that were discussed in the past.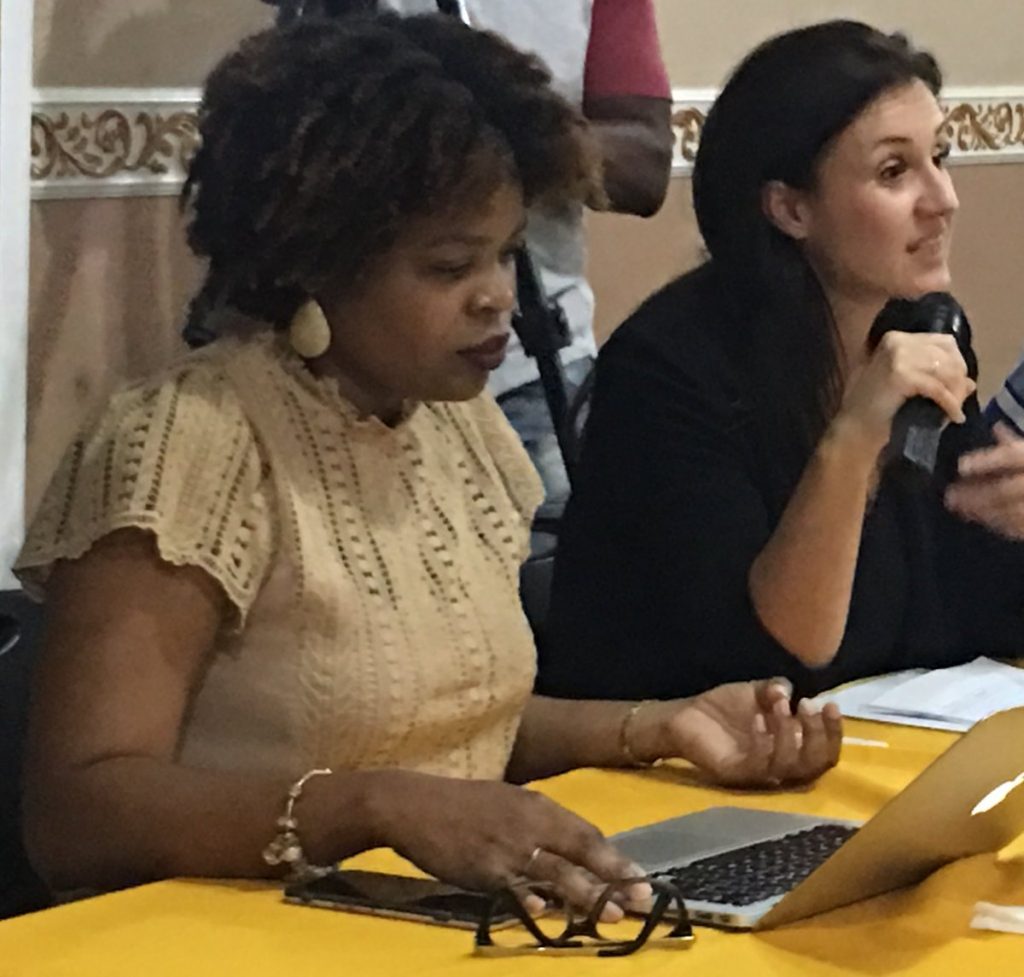 New Amsterdam and Georgetown Prisons are the oldest operating prisons in Guyana. They were built by the Dutch, and extended by the British after they took control of the colony in 1814. Later, in 1843, the British constructed Her Majesty's Penal Settlement (HMPS) Mazaruni, near Berbice. They also built numerous other district prisons, along with several 'lock-ups' in the more remote regions. The government of Guyana built the other two modern institutions, Timehri and Lusignan, following Independence in 1966.
The project found that the history of Guyana's jails is intertwined with the history of colonialism, notably enslavement, immigration, and population management. During the era of slavery, the owners of enslaved persons punished their human property for what they perceived as labour infractions or ill-discipline, often using extremely brutal measures. After emancipation, the colonial state took on this role, and this was the background to the development of prisons in the 1830s and 1840s. The British imprisoned emancipated slaves and others, including Asian indentured labourers, for a range of offences. These included crimes against property, but also what they called 'idleness', and breaches of harsh labour laws, including unauthorised absence from home or work.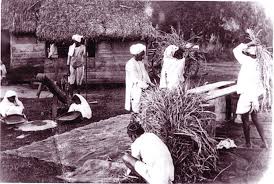 The project also discovered that the architectural design of and daily regimes instituted in Guyana's prisons were strongly influenced by changing European and American thinking about their ideal form and function. The British adapted and built jails according to 'modern' prison design. Ideally, prisoners would occupy individual cells, and they would be punished and rehabilitated through a programme of education, work, training and Christian instruction. One notable feature of nineteenth-century punishment was the use of prisoners in colonial building projects. Inmates built and repaired streets and pavements, and constructed parts of the Sea Wall – in the latter case including through the draft of prisoners from Mazaruni to Georgetown. However, despite Britain's claim to penal 'modernity', prisons could be violent places in which prisoners were chained, flogged or placed on harsh rations. Georgetown prison even had a treadmill, which constituted an extreme form of physical punishment.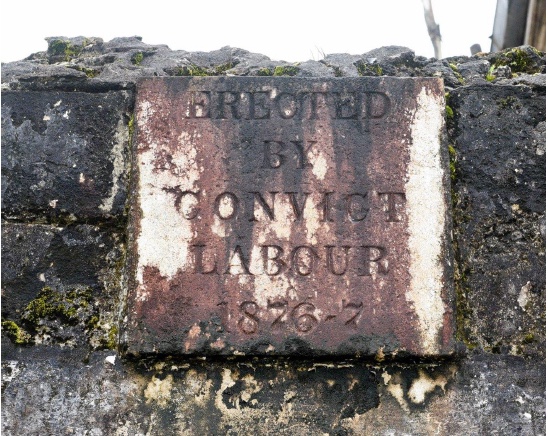 From the very earliest days, where there were efforts to reform and rehabilitate prisoners, they were often frustrated by a lack of resource and difficulties in recruiting guards and other personnel. In large part, these failures reflected the fact that the British never came to a firm conclusion on the rationale for incarceration. Rather, jails always served a variety of purposes, and these were often incompatible with each other. For example, though the British wanted to use jails for different types of offenders, the pressure of numbers meant that prisoners were often transferred to inappropriate locations, and this put a strain on prisoner training, education and work. Also, guards often left employment, or retired early, due to stress and overwork. There even erupted various scandals where it emerged that guards had violently beaten and mistreated prisoners. This led to the establishment of a Board of Prisons in 1862, and the appointment of an Inspector General of Prisons from 1879. These measures increased government regulation over prisons, and enabled some positive interventions such as the introduction of tickets-of-leave (or what we would now call probation), which helped to rehabilitate and resettle inmates.
Several other themes emerged during our research project, notably regarding the mental health of inmates and guards. For example, we found archives that suggested that historically there was excessive consumption of alcohol (by inmates and guards), and that inmates routinely smoked marijuana. We also discovered that some prisoners hallucinated or had delusions, became suicidal, or were transferred to the 'lunatic asylum' in New Amsterdam. This led the research team to develop a more focused project, with the goal of exploring issues around the prevalence of mental, neurological, and substance abuse (MNS) disorders in Guyana's jails. A collaboration between the universities of Leicester and Guyana, in partnership with the Guyana Prison Service and HMP Leicester, this project is both historical and contemporary. Funded by the Economic and Social Research Council, it will run until the autumn of 2021.
Social scientists know that attention to the relationship between lives and environments, and the production of an evidence base, are vital for successful research impact in a field now known as 'global mental health'. As well as understanding individual health, we need to be sensitive to history, society and culture. Recently, researchers have argued that western concepts and models of MNS disorders require refinement, so that they do not produce misconceived diagnosis or become neo-colonial in their application of knowledge on a problem defined in the West. Our earlier historical research, against the background of this concern, forms the background to our new project.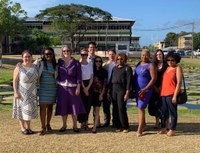 The historians on the team, now including also Shammane Joseph Jackson and Dr Deborah Toner, are returning to the archives. Our team of anthropologists, criminologists, political scientists, and sociologists – Dr Tammy Ayres, Queenela Cameron, Professor Martin Halliwell, Dr Dylan Kerrigan, Di Levine and Dr Kristy Warren – are currently examining modern records and undertaking interviews, and will be running focus group workshops, with prisoners, prison officers, and prisoners' families. Some of the things we want to find out about are how different communities – and men, women and youths – define/ defined and experience/ experienced MNS disorders; what constitutes/ constituted MNS disorders management and welfare provision; and how Empire and Independence impacted on prevalence, representations and experiences.
We want to see if it is possible to connect present-day challenges associated with MNS disorders to the history and legacies of the British Empire in Guyana. Our hypothesis is that the existence of MNS disorders in jails today can be traced back to the British colonial period. Thus, they cannot be disconnected from the country's history as a sugar colony that employed and controlled indigenous people (Amerindians), enslaved Africans, and indentured labourers. We hypothesize that Empire created particular forms of trauma, shaped demography and religious practice, and instituted patterns of population control including through the building of jails. We seek to render this history actively part of the process of change today, by connecting new historical work to new research in and around prisons in Guyana today.
Clare Anderson is Principal Investigator of the ESRC GCRF project Mental Health, Neurological and Substance Abuse Disorders in Guyana's Jails, 1825 to the present day.